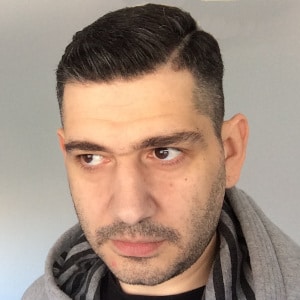 Ioannis Canellos
Ioannis has more than 15 years experience as Java developer 7 of which are as full time OpenSource developer.
He is a member of the Apache Software Foundation, with contribution to numerous projects as a committer and PMC member.
He is currently working as a Principal Software Engineer at Red Hat as part of Red Hat Spring team, where he spends most of his time implementing tools and frameworks related to Kubernetes, Openshift and Spring Boot.
Get your hands dirty with Quarkus: The Container First Cloud Native Java framework
Breaking news: You no longer need a PhD in quantum physicist to write Java that breaks the sound barrier! Join us live tonight and we are going to walk you through writing supersonic subatomic java with Quarkus!
Georgios and Ioannis are going to deliver a "deep dive" session into Quarkus structured into two 'self-contained' parts. The first part is going to cover application development essentials. The second part is going to be about cloud and integration