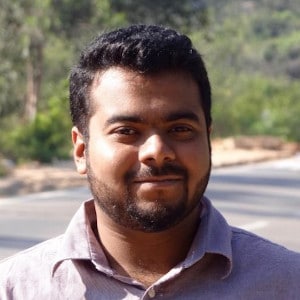 Subho Halder
Subho Halder is the Co-Founder and CTO at Appknox, a mobile security company that helps developers and companies to build secure mobile application. He looks after the security technologies and the product development to ensure we are always ahead in our game. Subho has previously developed AFE (Android Framework for Exploitation) and has done in-depth research and analysis on mobile platforms. He has been also listed multiple number of times in various Hall Of Fame for finding out critical security vulnerabilities in Google, Apple, Facebook, Microsoft, and many more. He has presented many talks and conducted workshops at conferences like Black Hat, Defcon, ToorCon, SysCan, ClubHack, NullCon, OWASP AppSec, RSA Conference.
Securing your Mobile Apps during development
Mobile adoption is strategic in every industry today. Although it can be a great catalyst for growth, the security risks that come with it cannot be overlooked. Even though this fact is established, many companies are still not following some of the mobile application security best practices. The goal of this is to raise awareness about application security by identifying some of the most critical risks facing organizations during development.
We will be covering from basic OWASP top 10 security issues to live demos on different use-case scenarios on how a hacker can hack your application, and how to prevent them
We will also be talking about how to set your own mDevSecOps framework to make sure you can catch those security issues early in your development cycle.