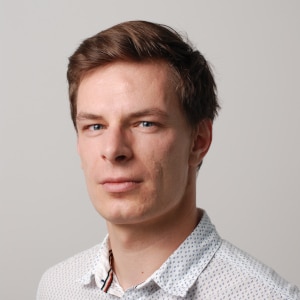 Vladimir Schreiner
Vladimir is a technical product manager with an engineering background (Master's degree in Computer science) and deep expertise in stream processing and real-time data pipelines. Ten years of building internal software platforms and development infrastructure have made him passionate about new technologies and finding ways to simplify data processing. Therefore Vladimir joined Hazelcast in 2016 and he is a product guy behind Hazelcast Jet streaming engine. He authored the Understanding Stream Processing DZone Refcard. Vladimir is also a lecturer with the Czechitas Foundation, whose mission is to inspire women and girls to explore the world of information technology.
Stream Processing Essentials Training
Take your first steps to understanding and start working with stream processing! By the end of the course, you will be able to build and run distributed streaming pipelines in Java:
Explain when to use streaming
Design a streaming application from the building blocks
Transform, match, correlate and aggregate continuous data
Scale, deploy, and operate streaming apps
We will also cover the advantages and disadvantages of the stream processing technologies available when approaching real-world problems.